Product Description
Fast wireless charging-- Complay to the latest international wireless charging standard, the maximum output power of 10W, fast wireless charging for your smartphone, compared to ordinary wireless charger charging speed up to 2 times. saving your time on charge. Simply place your phone on the wireless pad and charging will begin on contact.

Two wireless charging modes-- Fast wireless charging 10W (maximum) for Samsung. Fast wireless charging 7.5W for iPhone 8/8 Plus, iPhone X.

Safe wireless charging-- Over-temperature protection, over-current protection, over-voltage protection, foreign body detection function to ensure that you can safely, quickly and easily wireless recharge your smartphone, whether you are in the office, hotel, kitchen, or When sleeping.

Intelligent recognition of indicator Lights-- Shows the status of your phone and the charger, red represents the wireless charging, Blue indicates that your device is fully charged. Sleep-Friendly dim light LED indicator, without any distraction while sleeping.

Small&compact-- Slim size, takes up minimal desktop space and easy to transport. This wireless charger with round square shape and black & Silver color it fits perfectly in home or office.
Product Display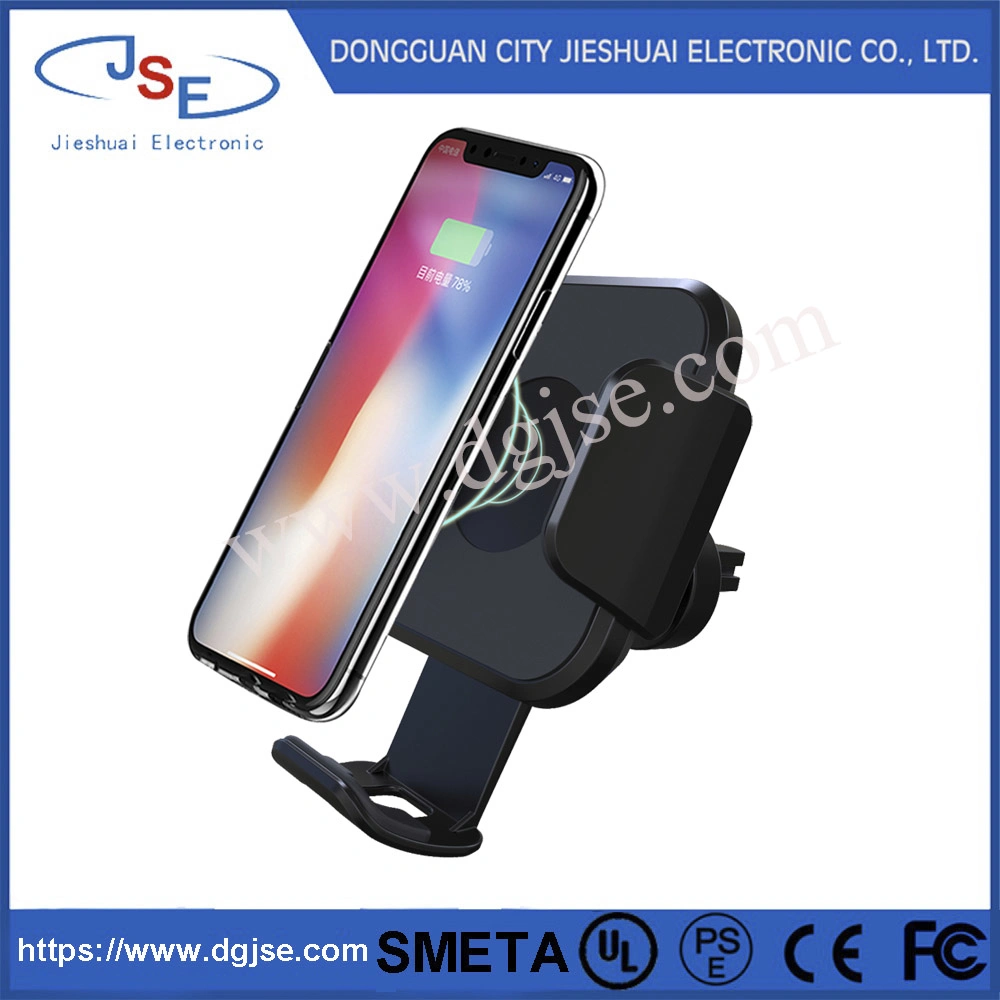 Company Information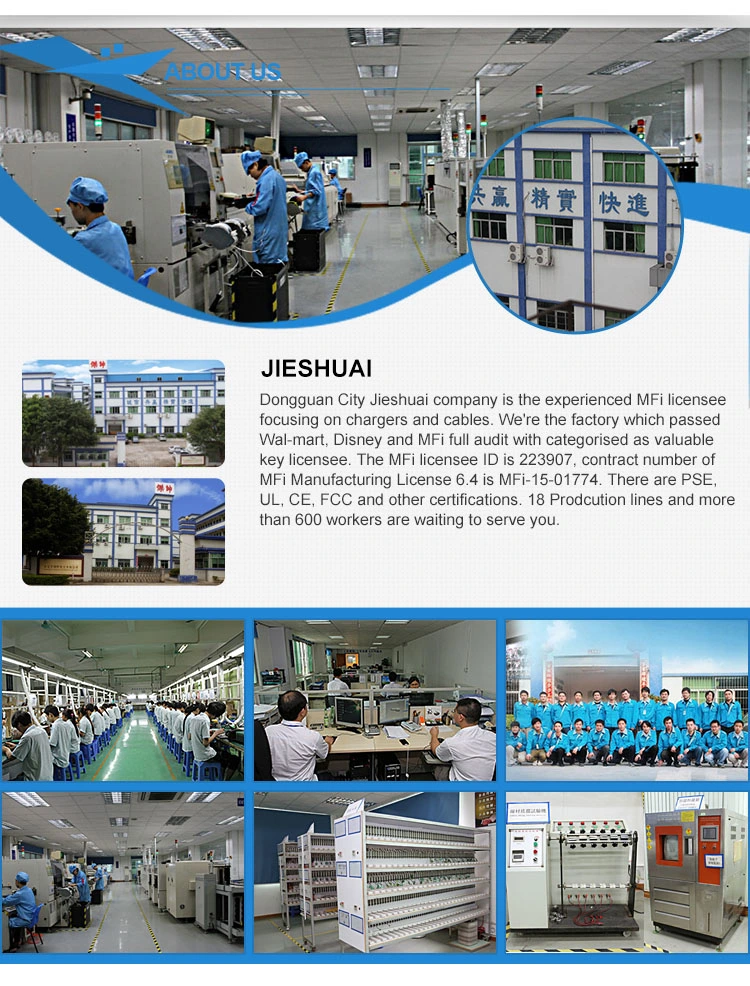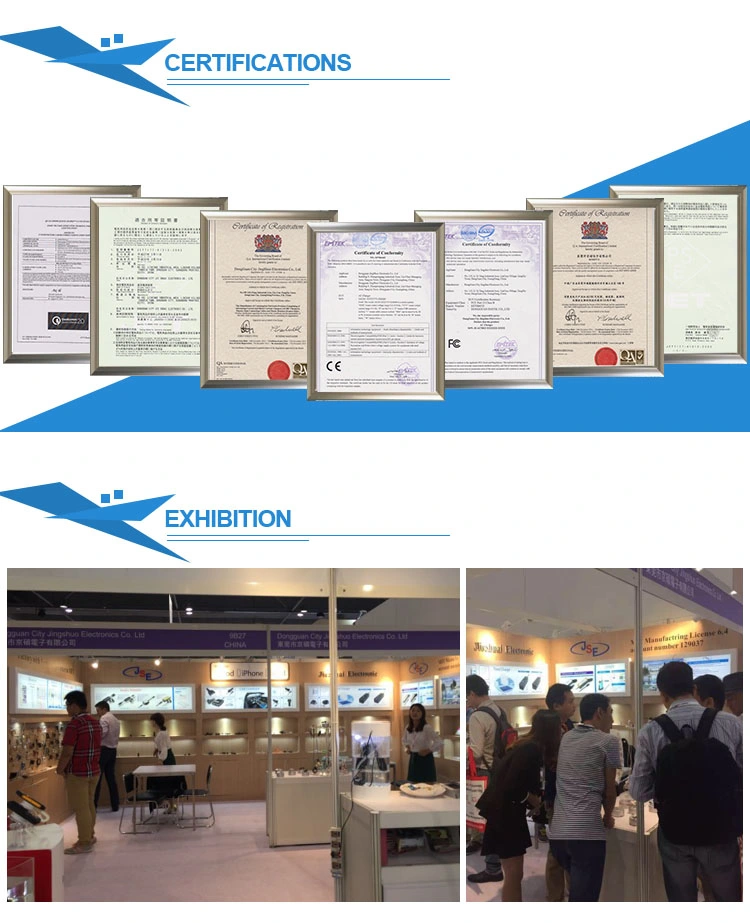 FAQ
1. What's the background information about your company?
A: We're a factory which produce cables and chargers located in Dongguan City for ten years. Our factory has passed DISNEY, WAL-MART factory audit and APPLE MFI certification. The MFI account number is 223907, Contact number of MFI Manufacturing License 6.4 is MFI-15-01774. Our company promises: reasonable prices, short production time and satisfactory after-sales.

2. What's your main products?
A: (1) Cables (lightning, Type C and Micro USB to USB are all available)
(2) Car Chargers (with lightning, Type C and Micro usb connector are all available)
(3) Wall /Home Chargers (with lightning, Type C and Micro usb connector are all available)
(4) Adapters (lightning to micro usb, Type C to to Micro usb)
(5) MFI Flash drive/3.5mm to lightning converter
(6) Quick Charger 3.0 Wall/Car Charger
3. What Production Equipments have you got?
A: Main production machines like Automated printing machine, SMT, Reflow soldering, Wave soldering, Hot-bar, Laser Machine, Molding machine, Ultrasound machine, High frequency machine and so on.
Main testing machine including salt mist testing machine, Transport vibration testing machine and Quadratic testing machine, Constant temperature and humidity chamber, Power intergrated test system, Wire bending test machine , Electronic Load machine and so on.
4. What's your main market?
A: Our products are mainly distributed to Japan, South Korea, European countries and North America.
5. What's your productive Capacity?
A: Cables: 84000/week; Car Charger: 105000/week; Wall charger: 84000pcs/week.